Brokerage
Pareto Securities' sales desk has a global reach with more than 120 sales professionals across our offices in Oslo, Stavanger, Stockholm, Copenhagen, Helsinki, Frankfurt, Zürich, London, New York and Singapore. We offer a broad range of services within equity, fixed income and FX brokerage. Together with our equity and fixed-income research team, we support and add value to our client's decision-making.
Pareto Securities has a strong global reach, with more than 60 sales professionals executing transactions in equity markets. As a full-service investment bank, we offer a broad range of services for handling our client's trading activities. This ranges from direct market access electronic order execution to manual handling of block trades in listed or OTC-traded securities. Our institutional product supports clients worldwide, and in Norway and Sweden, we also have a strong retail offering. Through our proprietary and unrivalled deal flow, the equity desk is constantly developing our global reach and placing power. The equity desk closes transactions each week.
Institutional Offering
Our brokers and sales traders are servicing the markets from Oslo, Stockholm, Copenhagen, Helsinki, Zürich, London, New York and Singapore, supported by our in-depth Pareto Equity Research coverage. Over time our equity desk has developed an unparalleled placing power for both primary and secondary transactions. We regularly do block trades in securities listed on the Nordic exchanges and for US, UK or other internationally listed companies within our core sectors. Our corporate access team constantly handle global roadshows, industry conferences, quarterly company updates and Pareto research roadshows.
Private Investor Offering
In Norway and Sweden, we offer a market-leading equity trading product targeting the upper end of retail investors, as well as family offices and smaller institutions. Our services can be accessed from several platforms ranging from easy-to-use webpages to advanced systems preferred by full-time traders. The offering includes online trading of stocks listed in 14 different markets, securities lending and securities financing, a mutual fund centre, as well as bond and OTC trading. Active customers have access to our full range of written research, and we also produce a range of audio and video content relevant to our client's decision-making. More information can be found on our local language websites, paretosec.no and paretosec.se.
Direct Market Access
We use significant resources to keep Pareto Securities' trading systems up-to-date with the latest technology available. The equity trading desk is, therefore, able to offer state-of-the-art solutions both in terms of connectivity (FIX solutions) and trading strategies (Smart Order Routers, algos, etc.) for customers wanting direct market access through our trading platform.
Liquidity Providing
Pareto Securities offer liquidity providing services for companies listed in Scandinavia and Germany. To minimise the cost of trading in shares with less liquidity and reduce risk, the liquidity-providing service is widely used by small and midsized companies. The primary purpose of liquidity providing is to attract potential investors by minimising the spread and increasing the order depth in contracted companies.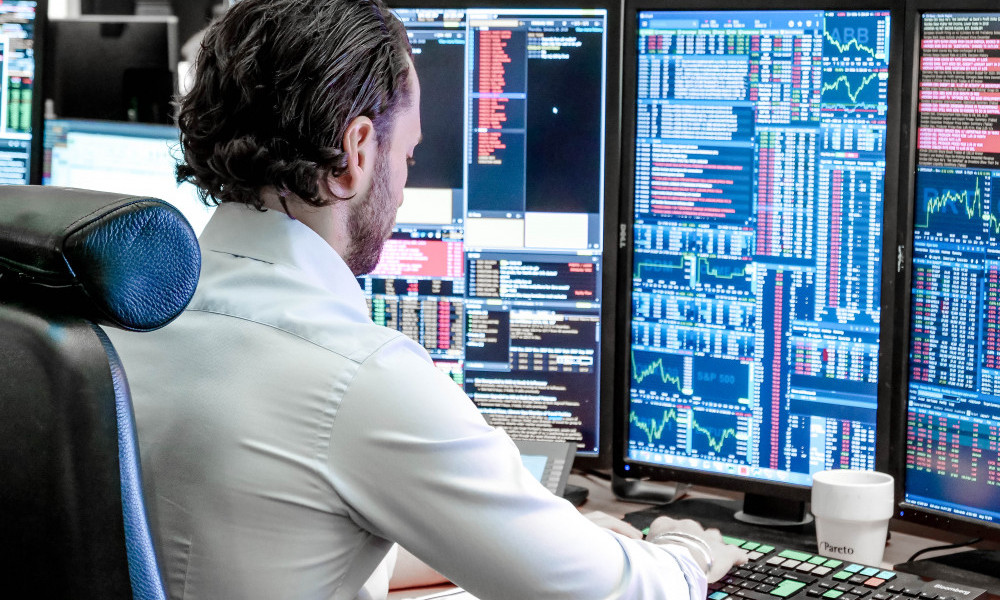 Pareto Securities is the market leader in the Nordic debt capital market and has been instrumental in building up and developing the market in the Nordics since the early 2000s. Our ambition is to provide companies with the most competitive financing solutions and investors with proprietary investment opportunities. Since 2015, the fixed-income team has raised more than NOK 280bn equivalent of capital from a global investor base.
High Yield
Pareto Securities' high-yield sales desk has a global reach to an international investor network built over more than three decades and consists of ~50 sales professionals across offices in Oslo, Stavanger, Stockholm, Copenhagen, Helsinki, Frankfurt, Zürich, London, New York and Singapore.
We offer our investors superior primary deal flow in NOK, SEK, DKK, USD, EUR, GBP and AUD, global secondary liquidity through OTC trading and daily pricing services for ~ 500 bonds.
Leveraged Finance
Pareto Leveraged Finance is specialised in structuring debt solutions for private equity-owned companies or other asset-light corporate issuers. With a clear market-leading position, high deal flow, creative mindset, and a thorough debt capacity analysis, Pareto ensures high deal certainty and seamless execution. Our broad investor reach results in unmatched placing power, which ensures that we can find the optimal solution for our clients, from highly tailor-made private solutions to broadly launched public instruments. The Leveraged Finance team has raised about EUR 2bn since 2017 for issuers in various sectors, including technology, IT and software, renewables, oil service, food and health, tourism, oil services, construction, basic industries, transportation services etc.
Direct Lending
Pareto Securities has over the last years been a leading arranger of direct lending for clients in the Nordic region and has consistently worked to increase the relevant investor universe for our issuer clients. We provide tailor-made solutions for each client to ensure that they get the most competitive financing solutions and connect clients with a global debt investor universe. We offer an unmatched investor distribution and relationships with the largest debt managers in the world, various debt structuring avenues, and a unique placing power.
USPP
Pareto Securities has over the last several years been a leading arranger of US Private Placement bonds for clients in the Nordic region and across the globe. Our firm has collectively structured and syndicated in excess of USD 2.5bn in asset-backed transactions within this market since 2016 for issuers in a wide range of sectors, including port operations, offshore services, storage terminals, road tunnels, maritime transportation and offshore wind.
Infrastructure
Over the most recent years, there has been a significant flow of capital into infrastructure funds, both equity and debt. Pareto Securities has capitalized on our long-term relationships with both borrowers and providers of this capital, resulting in a number of large landmark transactions within several industries including e.g. transportation, social infrastructure, roads, data centers and renewable energy. Our infrastructure investor universe is truly global.
Real Estate
Pareto Securities is a leading arranger of real estate bonds for clients in the Nordic region. Pareto has been the sole advisor of more than USD 2.5bn of real estate bonds for Nordic issuers since 2015. The product offering includes senior secured investment grade bonds, unsecured bonds, subordinated bonds and preference shares.
Investment Grade
Pareto Securities' investment grade effort focuses on providing secondary liquidity for issuers and investors. On the primary side our focus is with the financial institutions, primarily issuing T1 and T2 capital. In a market heavily dominated by the lending banks, our ambition is to be an independent alternative with a complementary investor base.
Online
Through the Pareto Securities Customer Web, clients can access detailed Fixed Income data, research and price indications, giving Pareto Securities' clients a unique online platform for information and trading.
Pareto Securities offers several products for trading in foreign exchange, including spot and forward contracts, currency swaps and FX option strategies. Pareto Securities' solutions enable clients to hedge adverse exchange rate movements to protect margins and profit.
Pareto Securities covers all time zones and offers competitive rates for trading in all major currency pairs. Customers are also provided with market updates and proactive recommendations concerning currency movements and hedging strategies.
Pareto Offshore is a leading broker of offshore rigs and provider of advisory services to the global drilling industry. We also undertake valuations and market updates.
For accessing services suited to your needs, please get in touch with a Pareto Securities representative.
Our website uses cookies for statistical purposes. By continuing to use our website, you accept the use of cookies. More information.
OK