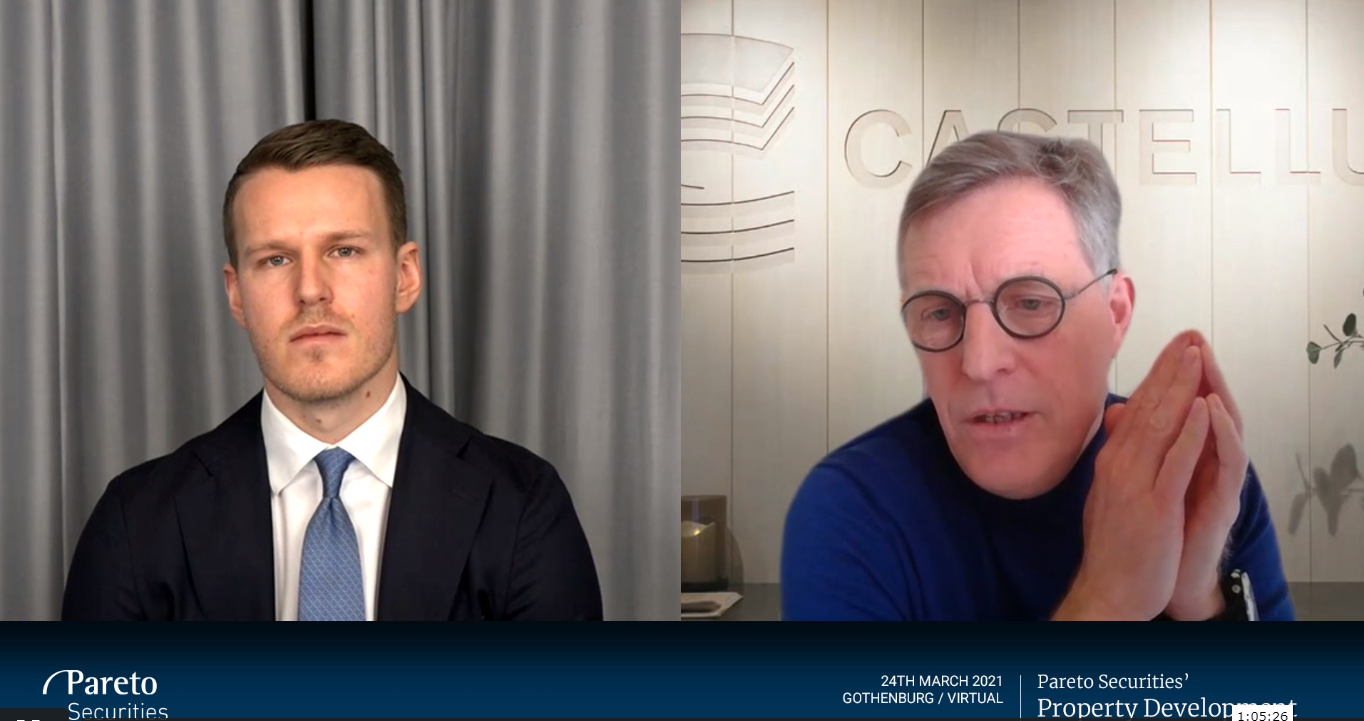 Markus emphasized that office vacancy in the region has increased dramatically during the past two years. The estimated newly constructed office space coming to market in the next few years will be a new record high, partly driven by the fact that Gothenburg is celebrating its 400-year jubilee. For logistics, the Gothenburg region is ranked as the number one region in Sweden by the journal "Intelligent Logistik". The region stands out in terms of a high share of export-oriented companies and great access to the harbour, railways and main highways.
Following on from Markus introduction, the seminar hosted presentations and Q&A-sessions with Castellum (CEO Henrik Saxborn), Wallenstam (CEO Hans Wallenstam), Balder (CEO Erik Selin) and Platzer (CEO Per-Gunnar Persson and CFO Fredrik Sjudin). These companies are the four companies with the highest exposure (%) to the Gothenburg market in the Pareto Securities real estate coverage of 17 companies. The presenters provided updates on the Gothenburg transaction market, rental levels, yields and vacancies, but focused most of the time discussing their respective development projects. All four companies have a variety of current projects, future/planned projects and zoning plans, while the property segment focus is somewhat different for the companies.
A few key takeaways from the seminar
1) Office vacancy has increased dramatically in the past two years, and everyone agrees that a high volume of newly constructed offices will come to the market in the next three years
- The companies expect short-term stable/flat rental levels, somewhat cautious. This development is mainly driven by supply, not working-from-home or Covid-19
- Construction costs have not yet picked up
- The companies do not seem too worried about the vacancy in current office projects. Rents are tendered at the same levels as historically
2) Valuation yields for residential and logistic properties in prime areas in Gothenburg has contracted in the past year, but there might be more room for further valuation uplifts
- For logistics, prime valuation yields in the region stands at c. 4.5%, while the companies have seen transactions at yields slightly above 4%
- Current residential development (Balder & Wallenstam) and logistic development (Castellum & Platzer) projects should experience very high project margins in the years the come, thanks to low valuation yield requirements at completion in combination with the land being acquired earlier at lower prices
Investors gained a lot of insight into the latest development of Gothenburg's property market, and it is clear that the region is exciting and attractive going forward. However, the vast office supply coming to the market might put some short-term pressure on projects and rental levels.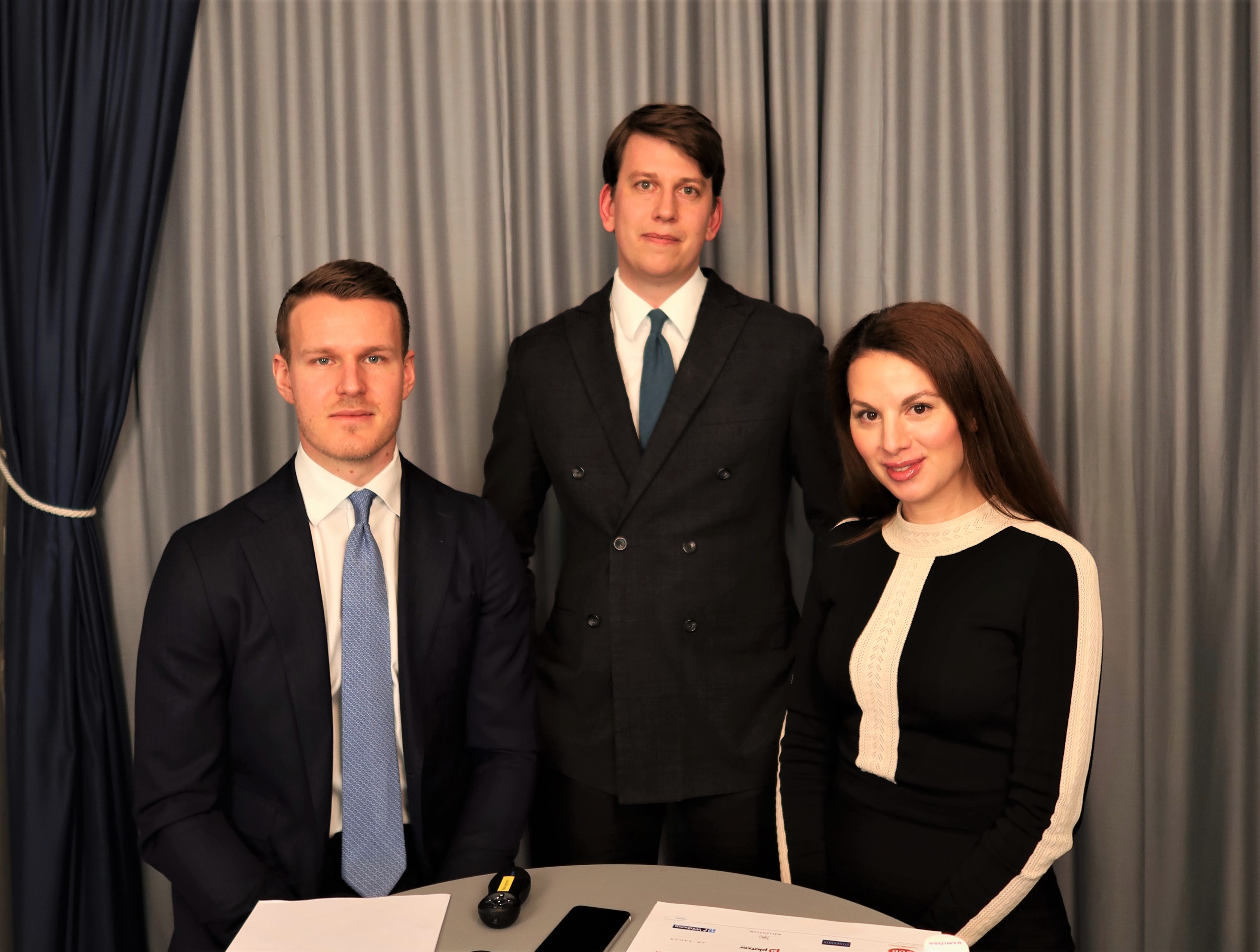 Our website uses cookies for statistical purposes. By continuing to use our website, you accept the use of cookies. More information.
OK