The conference was officially opened by Pareto Securities CEO Christian Jomaas and Energy Research Tom Erik Kristiansen who outlined the industrialization of the energy transition as a main theme for the conference. Thereafter, we hosted a Key Note Speakers discussion with Norsk Hydro CEO Hilde Merete Aasheim, Yara CEO Svein Tore Holsether, Aker CEO Øyvind Eriksen and Folketrygdfondet CEO Kjetil Houg. The discussion focused on "Energy transition – Industrialization and digitalization". Key takeaways were the vast opportunities ahead with all companies highlighting near-term large scale projects. The need for support and stable terms in less mature sectors such as carbon capture, floating offshore wind and hydrogen were also highlighted to allow Nordic companies to take a leading role. If executed correctly, this will create lasting competitive advantages and new export industries that will have a positive global impact.
This was followed by individual company presentations covering the full breadth of the energy industry – from the traditional oil and gas companies to renewable energy developers and producers. The complete value chains were represented with everything from equipment manufacturers to end-user distribution – including marine transportation. We also hosted separate sessions on offshore wind, battery producers, hydrogen and digitalization. The companies were highly optimistic on the growth outlook ahead. This was also the case for renewable energy developers that highlighted a growing cost advantage in power generation and increased government targets as key drivers. Traditional oil and gas companies focused on high profitability with years of low investments in new capacity leading to current high commodity prices. Further, the industry highlighted its part in the energy transition with track-records of reduced emissions and larger companies like Equinor focusing on the scale of its planned renewables investments.
Pareto Securities also hosted separate analyst presentations covering Shipping (Eirik Haavaldsen), Oil Market (Nadia Martin Wiggen), Offshore Wind (Bård Rosef), Carbon Capture (Synne Wesmann) and Rigs (Christopher Mo Dege).
We had five simultaneous video streams, with all presentations available for streaming for participants and Pareto clients for another three weeks through our conference website.
To access the presentations, please use this link.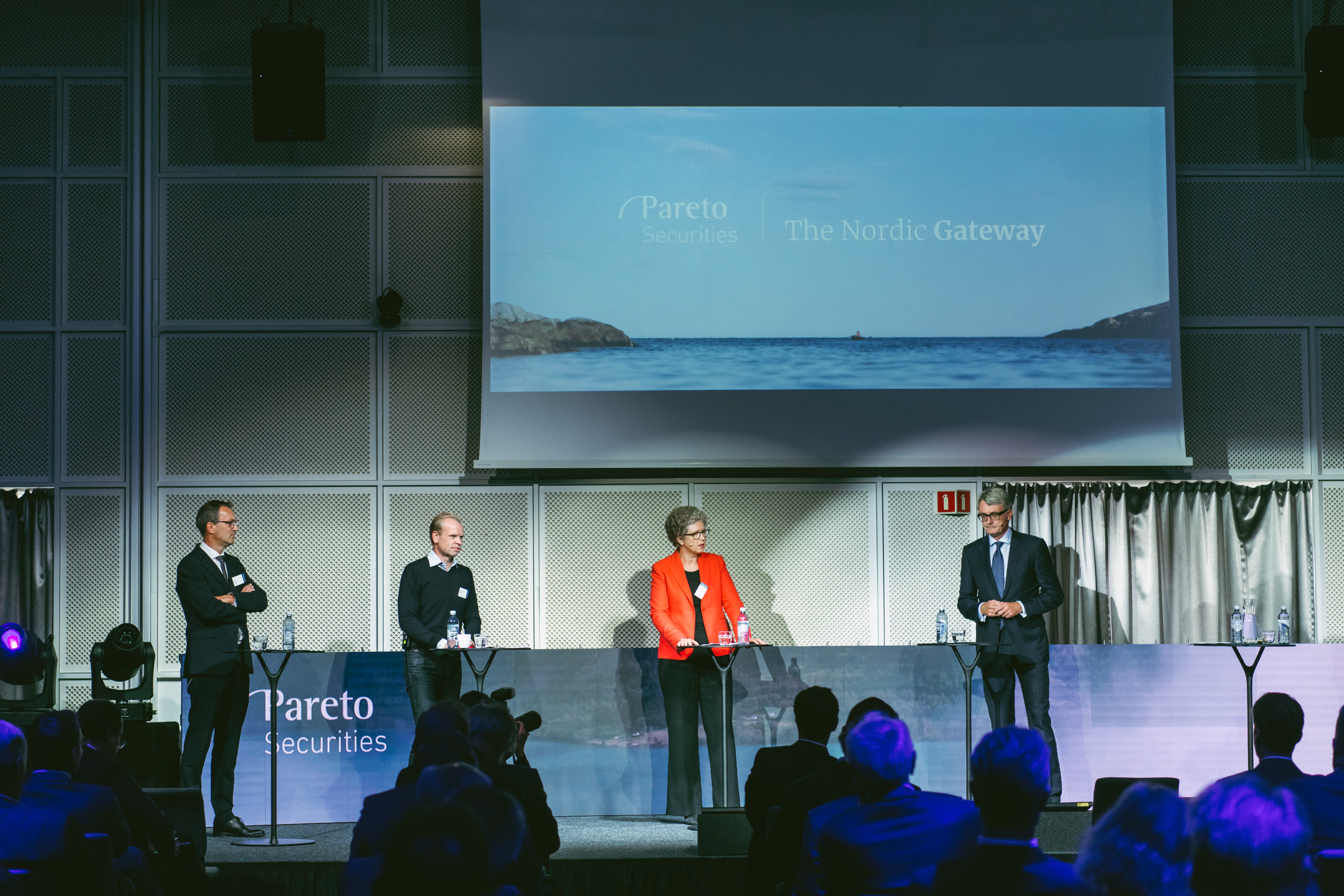 Our website uses cookies for statistical purposes. By continuing to use our website, you accept the use of cookies. More information.
OK