We were proud to have 22 of Norway's premier technology and SaaS companies presenting at our first virtual TechSaaS seminar, in a condensed and effective half day program.

After the introduction by our CEO Christian Jomaas and our lead analyst Fridtjof Semb Fredricsson, we had a virtual roundtable discussion "What to look for", moderated by Pareto partner Tarjei Mellin-Olsen. Good insights and useful tips for entrepreneurs and investors were provided by leading-edge investors Carl Armfelt (TIN Fonder) Erik Hagen (Viking Venture), and Audun W Iversen from DnB Disruptive Opportunities. They highlighted that Norway has now been able to develop a cluster of SaaS companies, and that this is a requirement for long term success.

Thereafter there was a strong run of presenting companies starting with global videoconferencing company Pexip, via companies like Mercell, House of Control and Kahoot, and ending with PlayMagnus, before the day ended with a "View from Silicon Valley". This was a deep dive into the "Rule of 40" valuation method, provided by Bain& Company partner Thierry Depeyrot. He offered a thorough analysis of how the Rule of 40 can be used to manage growth versus profitability at different stages.

After almost 5 hours with presentations, it is clear that Norway is buzzing with entrepreneurial creativity, and there are attractive opportunities for investors both in listed companies and supporting emerging private companies.

To access the presentations please use this link.
Please note that you must be a registered client in order to log in.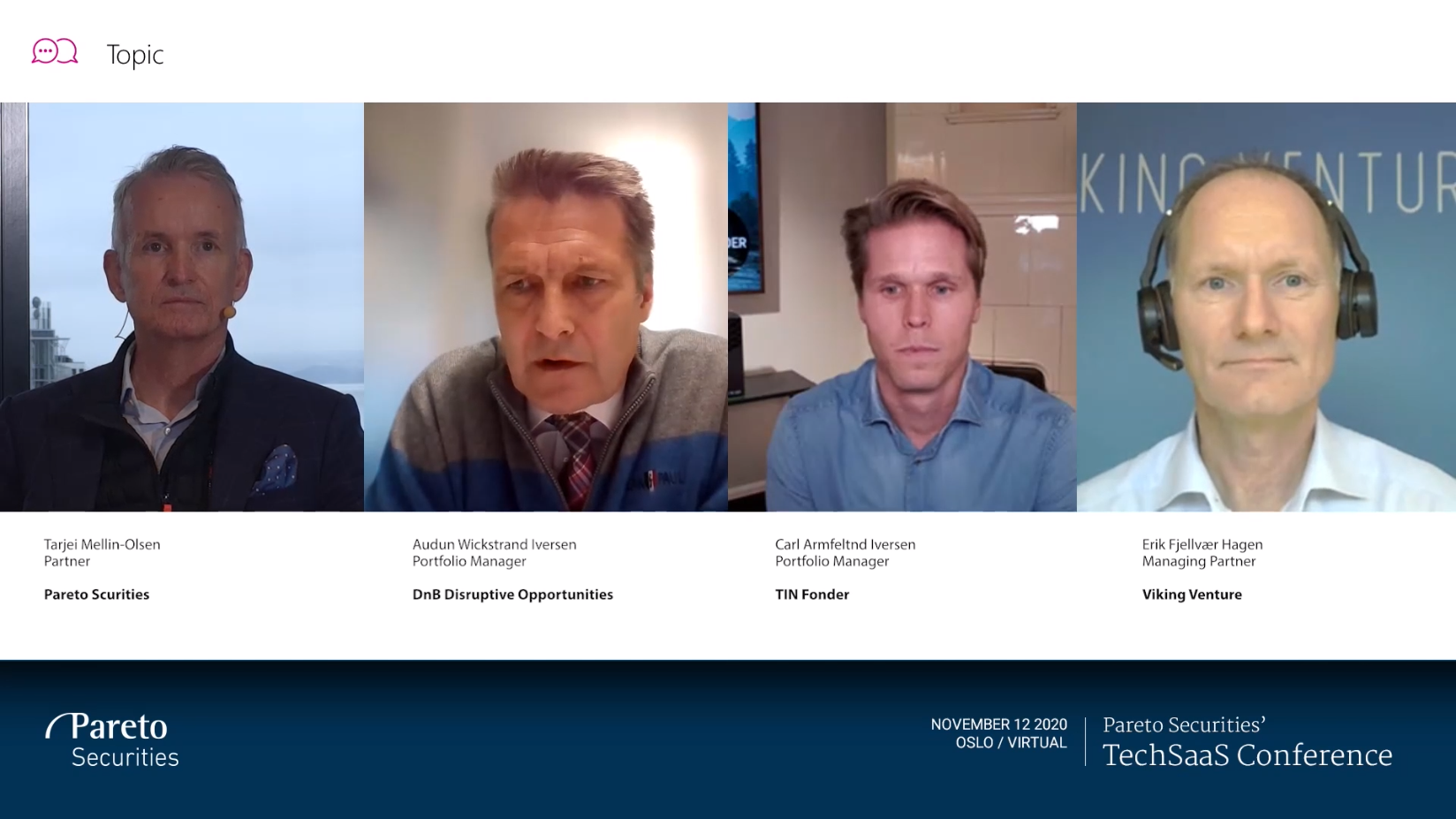 Our website uses cookies for statistical purposes. By continuing to use our website, you accept the use of cookies. More information.
OK