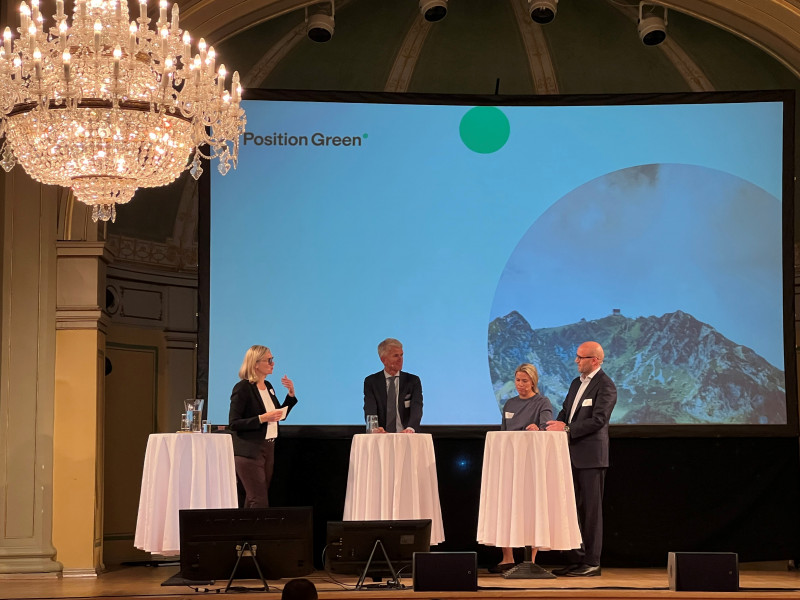 Investor interest for renewables
The launch event brought together business executives and investors in Gamle Logen in Oslo to discuss how the ESG agenda is under pressure from geopolitics and demands from governments, clients and capital markets.
There is still significant interest for renewable energy equity and sustainability-linked bonds despite market volatility, said our CEO Christian Jomaas during the event in Oslo.
Our Head of Real Estate Investment Banking in Sweden, Carl-Johan Hugner, also presented at a parallel launch event in Stockholm.
One of the topics was whether large-scale investments in infrastructure needed to overcome climate change and reach the targets set out in the Paris Agreement is a challenge or opportunity for investors.
An opportunity to invest in infrastructure that contribute to a transition towards a sustainable economy is at the top of many investor's wish list, Hugner said.
Our website uses cookies for statistical purposes. By continuing to use our website, you accept the use of cookies. More information.
OK